Introducing, Unific! The exciting future of our company, Revenue Conduit.

We've had a big year; over the past twelve months, we've been fortunate to receive investor funding and experience significant growth to our team. As our team has grown and transformed, so has our vision for the future. That future is Unific.
What does this really mean?
For starters, it means a small update to Revenue Conduit's product name. Revenue Conduit is now a product of Unific and will now be known as: Revenue Conduit by Unific. Beyond that, we've been hard at work on a new product: Unific.
What is Unific?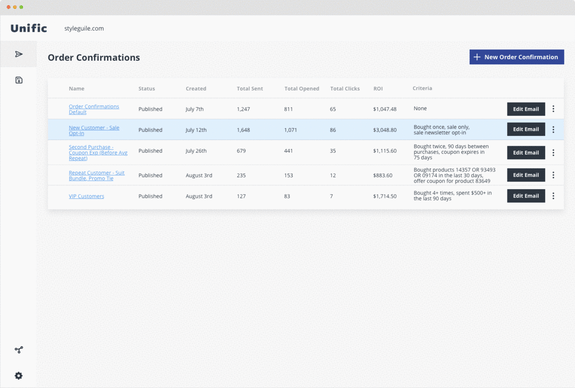 Unific lets online retailers leverage sales data for sending highly customized and deeply segmented messages. The initial release of Unific focuses on transactional emails, specifically order confirmation emails.
Why order confirmation emails? We consider order confirmation emails to be a highly valuable, yet underutilized, marketing opportunity.
I dive into why order confirmation emails are a prime opportunity for growth here:
Who is Unific for?
Initially, Unific's app will be exclusively available to Shopify customers. We plan, and are excited, to introduce Unific for other shopping carts solutions in the future!
When will Unific be available?
The team can't wait to release the Unific app to everyone! We're nearing the final stages of testing and will soon release the app to more customers. So, please stay tuned!
One Last Thing
We're hard at work to make Unific your go-to resource for growing an eCommerce business. Please feel free to check our latest blog posts below!