Managed Ecommerce Retention
Increase the revenue from customers you already have without learning HubSpot
or waiting until you have the time.
Try or Buy HubSpot with Unific
Thinking of buying HubSpot, or just starting out with HubSpot? Unific will help you shorten time to value and start engaging with your customers in deeper, more meaningful ways with HubSpot onboarding plans calibrated for ecommerce acceleration. Unific will satisfy HubSpot's onboarding requirement, with a lower cost and ecommerce specific focus.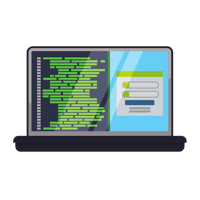 Integration Assistance Services
As data, HubSpot, and API experts, we're in a position to guide your technical implementation of Unific. Our technical services support merchants that are connecting more than one store to HubSpot, that require technical help connecting Unific to a staging environment or with general troubleshooting of your Magento or WooCommerce connection.