As e-commerce continues to ripple the globe, we see it becoming more and more its own science, with unique needs in every aspect. An online store is so much more than just 'an online store' nowadays and it deserves to be treated as such. It is above all, a business, and one that has unique goals that can only be achieved with the right tools.
While the market is saturated with different tools, a few stand out and have affirmed themselves as ever growing giants in the industry making them reliable, functional, well known and above all, powerful for achieving business results. Tools like HubSpot and Shopify.
Let's go over some of the basics of them both.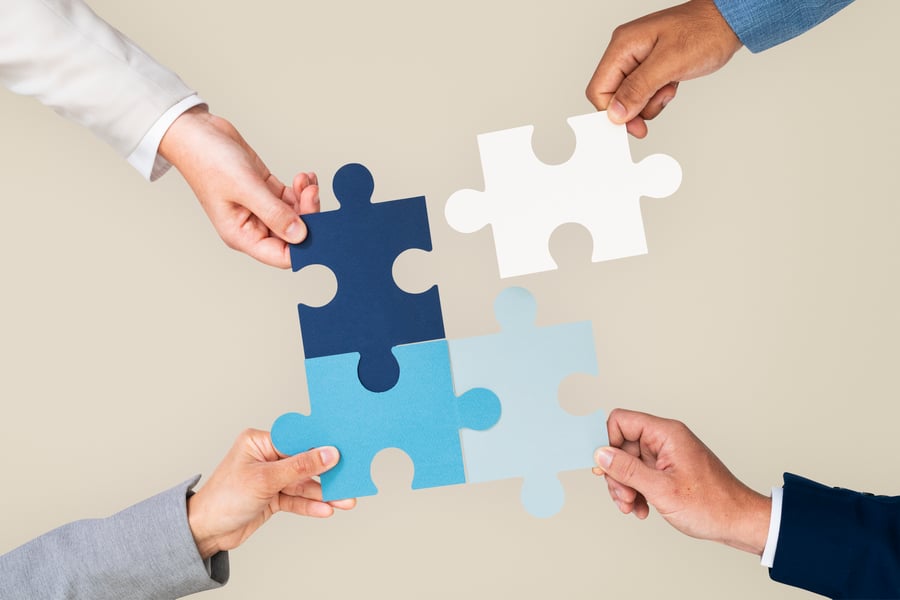 HubSpot and what it offers

This incredible tool is made to be an all in one solution for businesses allowing you to handle marketing, sales, service, operations and CRM in one interface.
It does so by having different HUBS depending on your business needs and budget, each hub also has different tiers you can choose from depending on your size.
This is one of the most flexible and powerful tools in the market and works for businesses even if they are not e-commerce focused. Another great thing they have is HubSpot Marketplace, where you can find thousands of apps that integrate with this platform allowing you to bring in data, analyze it, calculate it, connect it to other platforms you may use, etc.
This powerful tool will only keep growing and e-commerce is part of its landscape.
Shopify and its ever-growing ecosystem

This platform allows users to sell stuff online and it includes a POS which allows users to create, design and manage their online store and sales. It is the place where your shop will live and all you have to do is choose what to sell, Shopify will provide options for pretty much anything else.
Much like HubSpot, it becomes even more powerful by having its own marketplace as well, connecting to other apps that help you handle sales, promotions, inventory, or your CRM. But why is this connection so important?
Well, each platform exists on its own and has a user facing interface that must be used when handling them. This means for Shopify, you must be logged into Shopify to edit your inventory for example, handle your customers, design your shop, etc.
The same thing happens for HubSpot, in order to use it to send emails to contacts, build lists, handle tickets, even orders, you must do it within its interface which bring us to the question:
How do I know which one I want to use?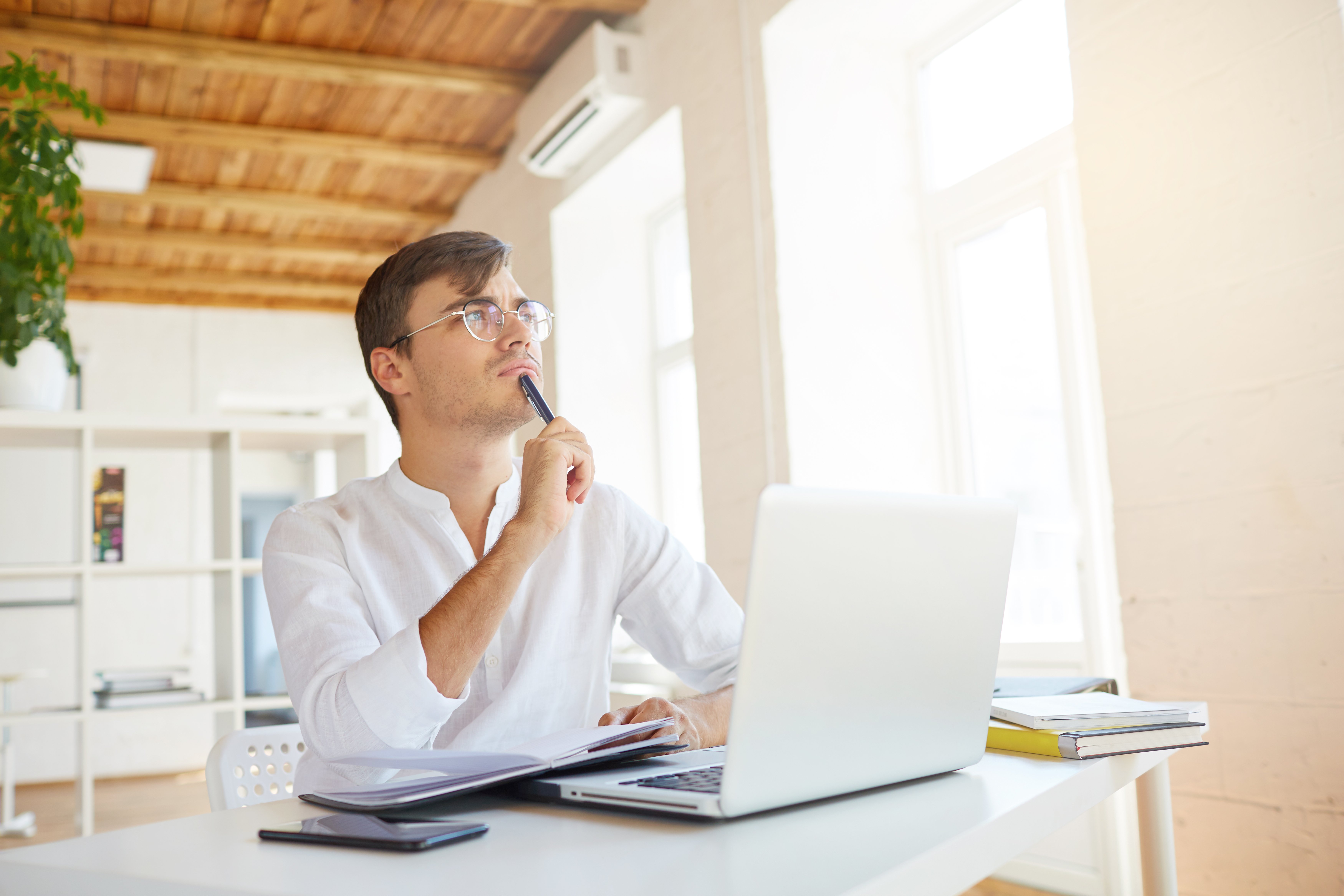 Shopify is e-commerce focused so the data it holds regarding your customers, their history and your store is essential, but its interface is not designed to be your CRM platform, not to mention it can't handle a service component quite as well. This is why we suggest using HubSpot and turning it into the one source of truth for your entire team, you will even be able to manage permissions for each team and/or team member.
With the help of a powerful integration, you will be able to get all the data you have in Shopify within HubSpot and make the most of all its features and benefits.
Making lists out of contacts

Creating automations through workflows

Sending abandoned cart emails

Creating sales sequences

Measuring performance

Creating dashboards per team

Exporting reports
These are just a few things you can do when you get all of your data into HubSpot, the way to do that is through an integration app.
HubSpot for e-commerce: integrating with your Shopify cart
Integrations are products that move data from A to B, this is the basic need they solve but, it is often not enough. This is an oversimplified explanation as now we must look at what data are they moving, how are they using it, what connections are they making, are they allowing you to make the most out of that data?
Think about it this way, a shipping company has one goal, to move a very delicate product from A to B. How will you choose between 5 shipping companies? The answer will likely depend on what that product is and what you need it for.
The same goes for integrations! Often, the problem that e-commerce merchants are trying to solve is not moving data from A to B, even if they believe so. Don't worry, we have been there too.
Ask yourself this, what happens when I have all my data in HubSpot, what comes next?
This are some of the answers we have heard from real life merchants:
I want to send abandoned cart emails

I want to be able to track each customers' purchase history

I want to segment my customers

I want to create lists to send offers to specific clients

I want to be able to create a loyalty program

I need to get accurate attribution reports
These are just a few examples but what we have found out is, they often mean that they want to leverage that data to increase their ROI through automation, marketing initiatives, promotion, etc, while being able to track it.
So, what to look for, in an integration?
The basics
You need to look for one that will bring in the data you need in the way you need it, so that it serves your bottom line. This is where every integration becomes very different from each other.
Let's put it another way, HubSpot works with what they call PROPERTIES. Each one of those holds information regarding a customer or a deal. Think of them like data fields, the more properties you have, the more detailed information you have. Most if not all integration products bring in basic properties into HubSpot, those that merchants simply can't do without like:
Contact record
Name

Last Name

Create Date

Shipping Address

Billing Address
Deal record
Order number

Order stage

Create date
If any integration does not cover this basis, it will be unlikely that they solve any problems for e-commerce merchants.
2. Integration specific features and benefits that align with your goals
Second thing that is important to know about integrations is that they were not all created with the same purpose in mind. Each of them solves something different with the data they move.
You have to figure out what you need to do with this data to discover which one is the right one for you.
HAVE A GOAL IN MIND!
It is important to mention that, when talking about data, reliability is very important, data getting lost or not syncing only means one thing: loss of money and time. This is when product specific characteristics come into play like:
How are they moving the data, is there an audit system?
How do they keep track of it?
How is it protected?
Can you trust the data being synced?
As a merchant you don't want to know all of the specifics but you do need to make sure you can trust it.
3. Reviews and ratings
Up to now we have discussed what each integration can offer you as a merchant in order to solve a problem, but what about what other merchants say about them?
An integration is more than bringing data from A to B, but we understand if you are still on the fence about choosing which one to go with.
This is where social proof can come in handy, you've seen what each one of the products offer but it's important to listen to what actual clients have to say.
When choosing the product make sure to look at the ratings and reviews and remember, quality vs quantity is an important thing in this case.
Check out Unific's Data Sync profile in the HubSpot Marketplace to find our current ratings and reviews: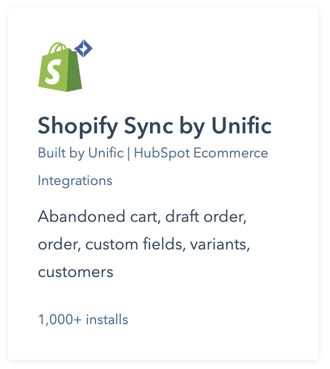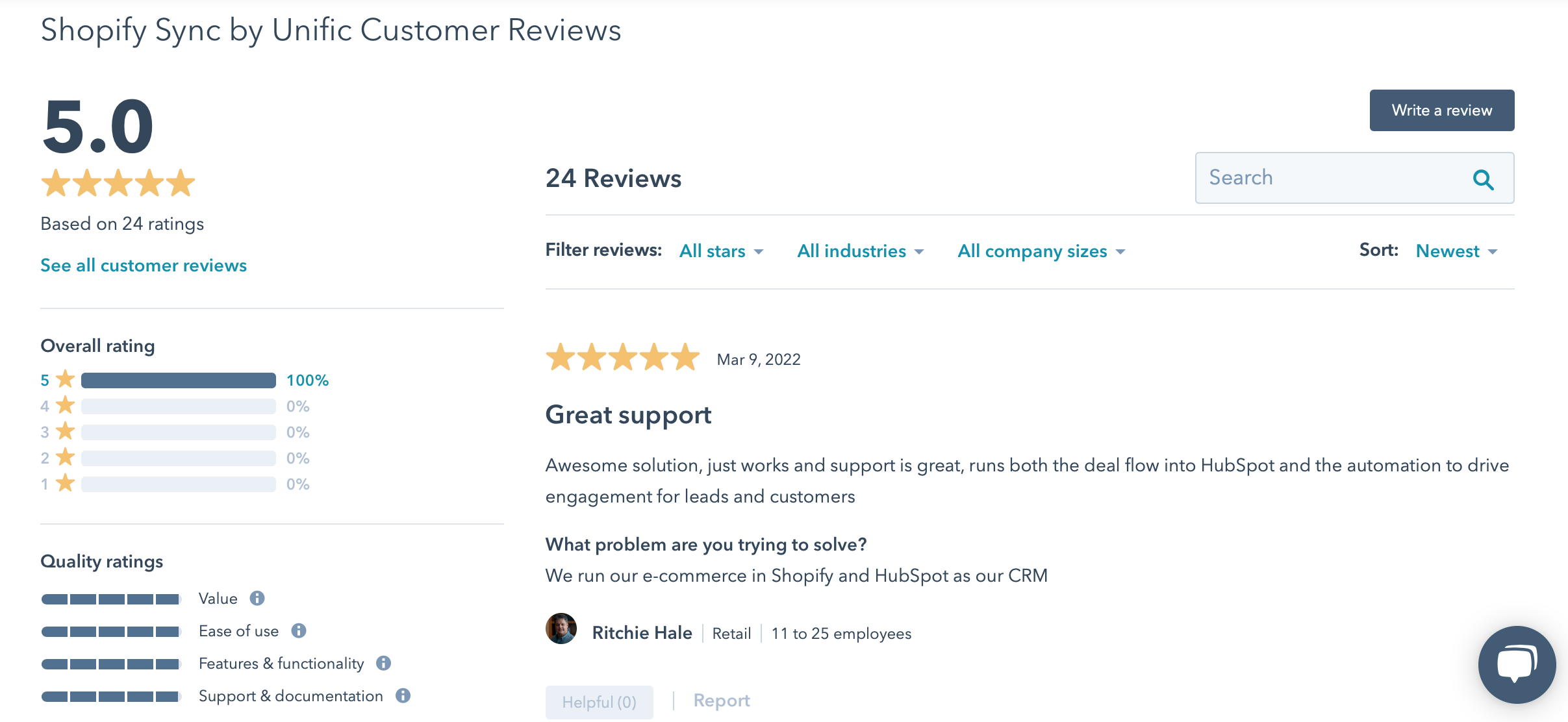 Check out Unific's Data Sync profile in the HubSpot Marketplace to find our current ratings and reviews: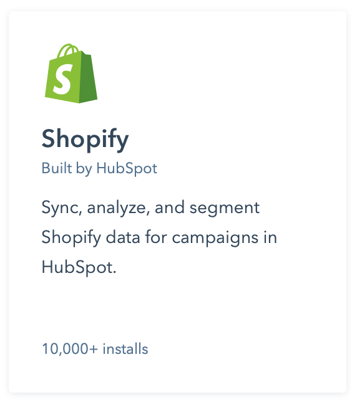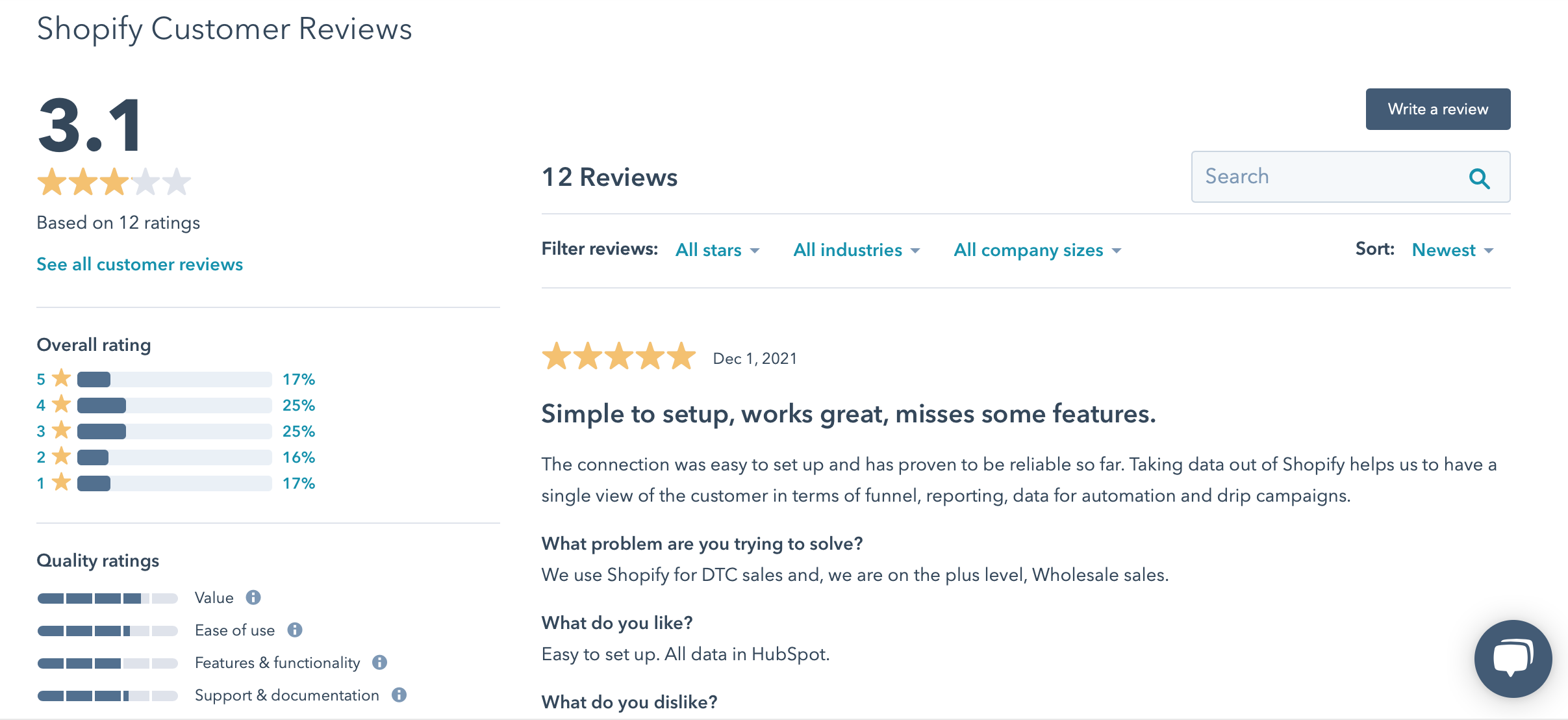 4. Is it a growth tool or does it only solve for right now?
Finally, the last thing we believe is important for any merchant to look at when choosing an integration is, if there are more products that make the integration even more powerful.
E-commerce is here to stay and your shop is a long-term investment, how do you make sure what you do today helps you tomorrow?
This is a question that is best answered by each company, what is their goal, how are they growing, what can they offer you in the future?
Final thoughts about a HubSpot Shopify Integration for Data analysis
When it comes to integrations it is important to keep in mind that migrating from one to another is a pain, it could cause data loss, takes time, effort and likely, will cost money. It is in everyone's best interest to choose a solution that will work for you today as well as, in a year, when you have doubled your profits or have a bigger team.
Take advantage of free trials and run small tests that will help you understand what they bring to the table. The most important thing though, make sure you know what your needs are, only you can figure out if they solve them.
Let's take a deep dive and look at Shopify's native integration vs Unific Sync specific features, both available at Hubspot Marketplace.
We will not look at criteria one mentioned above, as both of them solve the basic issue of moving data from A to B. the way they do it and what data they bring is where they differ.
Unific vs HubSpot Native Integration
FEATURE NAME
UNIFIC INTEGRATION
HUBSPOT NATIVE INTEGRATION
DETAILS
HubSpot Ecommerce Bridge API
YES
YES
We are working closely with HubSpot and have helped them refine and improve the API with our feedback
Number of Fields Synced
137
40
(AT TIME OF WRITING)
Unific syncs more data to HubSpot than the native integration
Dynamic Coupon Code Generation
YES
NO
With Unific, you can automatically generate single-use coupon codes with expiration dates, and various discount types like free shipping. You also have the ability to create product specific coupon codes.
Cart Abandonment Marketing
YES
LIMITED
Branching logic in abandoned cart workflows is not available in the native integration. The native integration provides a very simple abandoned cart recovery workflow.
Product Personalization
YES
NO
Product related personalization in emails (product URL, product image URL, product name, and product price) is only available with Unific. These merge fields allow you to personalize emails.
Advanced Workflow Segmentation
YES
NO
Any "Last Order" based segmentation and targeting is only available in Unific. The native integration is not able to distinguish between products and categories bought in the last order versus products and categories bought in any previous order.
Segmented Order Confirmations
YES
NO
With the rebuild of Unific, you will have the ability to send out segmented order confirmations! For example order confirmation for first-time buyers, or for customers that bought a particular item, and more.
Connect Multiple Stores
YES
YES
Both integrations offer multi-store support for Shopify but only with Unific can you also sync stores on Magento or WooCommerce to the same HubSpot Portal
Deal Record Integration
YES
YES
Both integrations sync orders to deal records.
Compatible with HubSpot > Salesforce Integration
YES
NO
The native Shopify integration cannot be used if the HubSpot Salesforce integration is connected.
Contact Record Field Comparison

| Unific HubSpot Shopify Integration | Native HubSpot Shopify Integration |
| --- | --- |
| RFM Fields | ALL Fields |
| Account Creation Date | Created At |
| Average Days Between Orders | First Name |
| Average Order Value | Last Name |
| First Order Date | Email |
| First Order Value | Phone |
| Last Order Date | Note |
| Last Order Value | Orders |
| Total Number of Orders | Count |
| Total Value of Orders | Tags |
| Accepts Marketing | Tax Exempt (checkbox) |
| Customer Group | Verified Email (checkbox) |
| Shopify Customer Tags | Street Address |
| Shopping Cart Customer ID | City |
| Billing Address Line 1 | Country |
| Billing Address Line 2 | State/Province |
| Billing City | Zip Code |
| Billing Country | |
| Billing Postal Code | |
| Billing State | |
| Shipping Address Line 1 | |
| Shipping Address Line 2 | |
| Shipping City | |
| Shipping Country | |
| Shipping Postal Code | |
| Shipping State | |
| COUPON CODES | |
| Coupon Codes Used | |
| Last Coupon Code Used | |
| PRODUCTS & CATEGORIES | |
| Categories Bought | |
| Last Categories Bought | |
| Last Product Bought | |
| Last Product Types Bought | |
| Last Products Bought | |
| Last Products Bought HTML | |
| Last SKUs Bought | |
| Last Total Number of Products Bought Last Vendors Bought | |
| Product Types Bought | |
| Products Bought | |
| Shopify Product Tags | |
| SKUs Bought | |
| Vendors Bought | |
| LAST PRODUCTS BOUGHT | |
| Last Products Bought Product 1 Image URL | |
| Last Products Bought Product 1 URL | |
| Last Products Bought Product 1 Name | |
| Last Products Bought Product 1 Price | |
| Last Products Bought Product 2 Image URL | |
| Last Products Bought Product 2 URL | |
| Last Products Bought Product 2 Name | |
| Last Products Bought Product 2 Price | |
| Last Products Bought Product 3 Image URL | |
| Last Products Bought Product 3 URL | |
| Last Products Bought Product 3 Name | |
| Last Products Bought Product 3 Price | |
| ABANDONED CART | |
| Abandoned Cart Categories | |
| Abandoned Cart Counter | |
| Abandoned Cart Date | |
| Abandoned Cart Products | |
| Abandoned Cart Products HTML | |
| Abandoned Cart URL | |
| Abandoned Product 1 Image URL | |
| Abandoned Product 1 Name | |
| Abandoned Product 1 Price | |
| Abandoned Product 1 URL | |
| Abandoned Product 2 Image URL | |
| Abandoned Product 2 Name | |
| Abandoned Product 2 Price | |
| Abandoned Product 2 URL | |
| Abandoned Product 3 Image URL | |
| Abandoned Product 3 Name | |
| Abandoned Product 3 Price | |
| Abandoned Product 3 URL | |
| Current Abandoned Cart | |
| Total Number of Cart Products | |
| Total Value of Abandoned Cart | |
| ORDER | |
| Last Order Fulfillment Status | |
| Last Order Number | |
| Last Order Shipment Carrier | |
| Last Order Shipment Date | |
| Last Order Shopify Order Source | |
| Last Order Status | |
| Last Order Tracking Number | |
| Last Order Tracking URL | |
| Total Number of Current Orders | |
| MULTIPLE STORE | |
| All Stores | |
| Last Store | |
| OTHER FIELDS | |
| Customer Notes | |
| Cancelled At | |
| Cart Token | |
| Checked ID | |
| Checkout Token | |
| Currency | |
| Landing Site | |
| Landing Site Reference | |
| Location ID | |
| Order Cancel Reason | |
| Order Note | |
| Order Reference | |
| Order Source | |
| Order Source Identifier | |
| Order Tags | |
| Order Token | |
| Payment AVS Result Code | |
| Processing Method | |
| Referring Site | |
| Shipping Method | |
| Source Name | |
| Source URL | |
| User Browser IP | |
Deal Record Field Comparison

| Unific HubSpot Shopify Integration | Native HubSpot Shopify Integration |
| --- | --- |
| Billing Address Line 1 | Abandoned Checkout URL |
| Billing Address Line 2 | Customer ID |
| Billing City | Cancel Reason |
| Billing Country | Cart Token |
| Billing Postal Code | Cancelled At |
| Billing State | Created At |
| Shipping Address Line 1 | Currency |
| Shipping Address Line 2 | Financial Status |
| Shipping City | Fulfillment Status |
| Shipping Country | Landing Site |
| Shipping Postal Code | Name |
| Shipping State | Note |
| Last Categories Bought | Order Number |
| Last Products Bought | Processing Method |
| Last Products Bought HTML | Referring Site |
| Last SKUs Bought | Source Name |
| Last Total Number of Products Bought | Subtotal |
| Last Vendors Bought | Price |
| Last Order Fulfillment Status | Taxes Included |
| Last Order Number | Token |
| Last Order Shipment Carrier | Total Discounts |
| Last Order Shipment Date | Total Line Items Price |
| Last Order Shopify Order Source | Total Price |
| Last Order Status | Total Tax |
| Last Order Tracking Number | Total Weight |
| Last Order Tracking URL | |
| Total Number of Current Orders | |
| Coupon Code Used | |
| Discounts | |
| Gross Order Value | |
| Net Order Value | |
| Shipping Tax | |
| Store ID (for multi-store) | |
| Source | |
Deal Line Item Record Field Comparison

| Unific HubSpot Shopify Integration | Native HubSpot Shopify Integration |
| --- | --- |
| Product Name | Product Name |
| Product Image | Product Image |
| Product Descriptin | Product Descriptin |
| Product Image URL | Product Image URL |
| Product URL | Product URL |
| Unit Price | Unit Price |
| Product ID | |
| Product SKU | |
| Product Tags | |
| Vendor | |
| Price Including Tax | |
| Product Categories | |
| Price Excluding Tax | |
| Product Vendor | |
| Variant Title | |
| Product Variant Option 1 | |
| Product Variant Option 2 | |
| Product Variant Option 3 | |
| Variant ID | |
| Fulfillment Status | |
| Variant SKU | |
| Variant Image | |
| Variant Name | |