eCommerce Growth Tools That Drive Revenue
Unific's growth tools are eCommerce-specific functionality that complement, enhance, and amplify your marketing automation platform, shopping cart, and an increasing library of apps. These tools can help you drive revenue from new and repeat customers and get the data insights you need to understand the types of channels and offers that best resonate with your audience.
Free forever
Cancel any time
Easy automated setup
Dynamic Coupon Codes
Coupon codes are one of the most powerful eCommerce growth tools for enabling sales. Everyone likes a discount or special offer, and often, coupon codes are the nudge buyers need to purchase. While standard discounts and special offers are a great for first-time sales, dynamic coupon codes are even better because you can customize the offer based on a variety of criteria.

Unific allows you to create and send virtually any type of coupon code within your campaigns. Options include setting specific discounts for additional purchases, tailoring offers to specific products/collections or to include expirations, requiring a minimum order amount, earning free shipping, and more. Create single-use codes and automate reminders to your leads. Of course, you get the data insight you need to identify the most compelling offers so you can leverage their success in your future campaigns.
Abandoned Cart Messages
On average,
69.23%
of all shopping carts are abandoned. With that many shopping carts left sitting just clicks away from becoming completed orders, the amount of lost revenue can be staggering. While different platforms offer solutions for recovering abandoned carts, Unific takes it further than a standard canned "forgetting something" email.
With Unific's powerful integrations, you can segment based the products and collections in the cart as well as the data you have about your customer to recover carts faster. Send second and third emails to recover an additional 50% of abandoned carts. Create delays to give customers time — or don't to keep buyer interest piqued. Customize recovery automation however and for as long you want. Then, sit back and watch those abandoned carts race across the checkout line.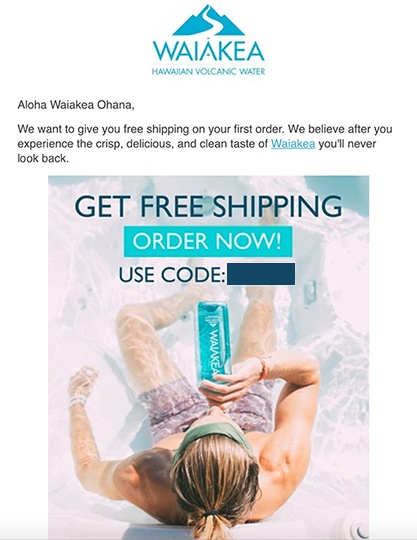 Segmented Order Confirmations (coming soon)
All too often, eCommerce businesses focus their efforts on marketing emails instead of transactional emails like order confirmations. With 60–70% open rates, transactional emails give you a huge opportunity to connect with customers and drive more revenue. When a customer places an order, the confirmation email they receive should contain more than just order details — it should recommend similar products, enable social sharing, encourage leaving a review, share content, and more.

With Unific, you can turn your receipts into revenue by sending segmented order confirmations to new customers, repeat buyers, and VIPs. Segment based on product and collection data, and even start lifecycle campaigns that begin with an order confirmation. It can all be done automatically, so you can focus on other tasks with the confidence that you're getting the most out of each order.
Ready to get started?
Start now for free with our easy setup process. Sync contacts, orders and abandoned carts in minutes.
This site is protected by reCAPTCHA & the Google Privacy Policy & Terms apply.
No credit card required | Cancel anytime
Already have an account?
Log in